Regional and city traffic news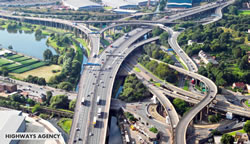 Britain's 246,000 miles of motorways are used for the majority of long-distance journeys by both commercial and private vehicles. Our motorways join many inter-urban primary destinations and large cities in England, Scotland and Wales.
Below is a list of all UK regions and cities which you can view the latest traffic news, updates and travel reports. Click on an city to view the latest traffic updates, roadworks and delays:
UK Regions
Major Cities

Except where otherwise noted, content and photographs on this site are licensed under a Creative Commons Attribution 3.0 License.
Owned, operated and copyright CliqTo Ltd 2013. Registered company number 7575287.
Close this box
Just a mo!

I'd really appreciate it if you could just take one second to 'Like' Traffic Update.

It makes our team feel warm and fuzzy inside when people like what we're doing.

Thanks in anticipation!