Traffic & Travel News
Full speed ahead as HS2 gets Royal Assent
Thursday, 23 February 2017HS2 Bill gains Royal Assent paving way for new rail line that will increase capacity on our railways, connect the biggest cities, generating jobs and economic growth.
UK government funds City of Derry air link
Wednesday, 22 February 2017Government announces £3.8 million for a Londonderry to London air route to begin at the end of March.
New measures set out autonomous vehicle insurance and electric car infrastructure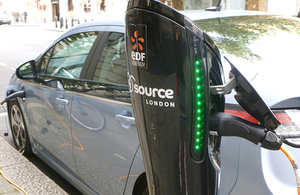 Wednesday, 22 February 2017Self-driving car insurance and electric vehicle charge point measures introduced in Vehicle Technology and Aviation Bill.
£4 million awarded for tech which gives motorists advance notice of congestion and free parking spaces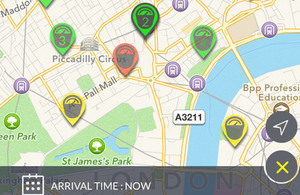 Tuesday, 21 February 2017Government awards £4 million for tech projects that will cut congestion, speed up journeys and clean up the environment.
More Stories
News from around the web

Except where otherwise noted, content and photographs on this site are licensed under a Creative Commons Attribution 3.0 License.
Owned, operated and copyright CliqTo Ltd 2017. Registered company number 7575287.