Airport Traffic Updates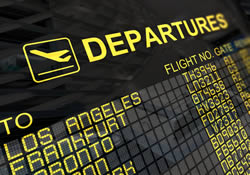 All the latest airport information, flights, departures and delays now available with our airport travel information section.
Don't rush to catch your flight until you've checked the local traffic and travel information for all major and minor UK airports. We help you to plan your journey to and from the airport to make it as pleasant experience.
Begin by selecting an airport from the list of major and minor UK airports:
Major UK Passenger Airports
Minor UK Airports
RAF Air Bases

Except where otherwise noted, content and photographs on this site are licensed under a Creative Commons Attribution 3.0 License.
Owned, operated and copyright CliqTo Ltd 2023 and Chris Haycock. Registered company number 7575287.