About Us | www.traffic-update.co.uk
Who we are
Traffic Update (www.traffic-update.co.uk) is a privately-owned and managed traffic reporting service that helps motorists and travellers safely plan their journey in England, Scotland and Wales. We provide instantly-updated traffic and travel news, incidents and alerts so that any problem areas can be avoided.
Owned by parent company CliqTo Ltd, and built by digital marketing consultant Chris Haycock, Traffic Update was first launched in 2007 to provide real-time traffic updates and travel news on motorways and roads.
Whether commuting to work, travelling to the airport or visiting friends and family, our traffic and travel news update service ensures that motorists can avoid traffic jams, time, and frustration.
For all postal enquiries, please use the following address to get in touch with us:
Traffic Update
C/o CliqTo Ltd
1 Brassey Road
Old Potts Way
Shrewsbury
Shropshire
SY3 7FA
Traffic News
Updated every 15 minutes
Our live traffic news service covers all the UK's primary motorway routes, and many secondary roads, including a-roads, b-roads and minor carriageways.
Traffic status reports are aggregated directly from the government's Highways Agency, Traffic Scotland, Traffic Wales and Transport for London, ensuring that traffic news and incidents are reliable, timely and accurate.
Each incident includes the full latitude/longitude coordinates, meaning that we can display on our map exactly where an road traffic incident has occured.
Traffic News
UK Weather Forecast
Check the weather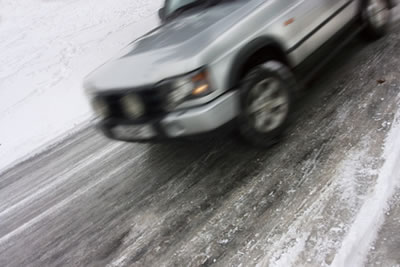 Operating hand-in-hand with our road traffic news is our weather service, which allows motorists and commuters to check the weather in every area of the UK before setting out. With increasingly unpredictable weather in the UK we're getting used to seeing freak weather in all months of the year.
Being aware of the weather on our roads is a great way of staying safe and prepared when out on the great British roads.
See the weather
Helpful Advice
Resources and services
We've prepared plenty of useful information, advice and services for motorists.
We've published advice on what to do in an emergency, information about the most popular breakdown recovery services, making insurance claims, car insurance services and even search for a local MOT testing station.
We have even prepared a 'widget', which enables website owners to embed local traffic news directly into their website.
Create a widget

Except where otherwise noted, content and photographs on this site are licensed under a Creative Commons Attribution 3.0 License.
Owned, operated and copyright CliqTo Ltd 2023 and Chris Haycock. Registered company number 7575287.