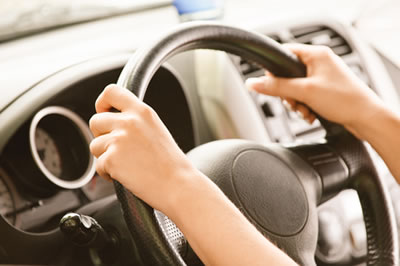 One of the most frustrating aspects of car ownership is when your car battery dies. This problem can be anywhere from inconvenient to dangerous, depending on your surroundings. Avoiding problems with a dead battery is quite easy if you follow four simple tips.
First, most essential to the proper function of a car battery is its water level. A typical car battery with 12 volts has six power cells. Inside of the cells are a combination of water and acid. The water level of the battery should be checked every three months. If the water level is low, the battery should be topped off with distilled water. Fill its reservoir to the maximum fill line, and no more.
Next, while checking the water level, glance over to the battery terminals. They should be brushed off every three months to ensure that there is nothing on the terminals that will interfere with the transfer of current from the battery to the alternator. Remove the connectors with a twist and gently tug them upwards. Brush them off with a steel wire brush. Also, coating the terminals with a light, high temperature automotive grease will prevent future corrosion.
Checking the terminals is smart, but if you intend to not drive the car for two weeks or more, disconnect the battery's negative terminal. The battery can lose its charge over several weeks of inactivity. Removing the connector is not necessary; simply disconnect it and place it far from the negative terminal. Never disconnect the positive terminal and leave the negative terminal alone. There is a high risk of shock by doing this. This risk is eliminated by removing only the negative terminal.
With proper care, a car battery should last up to five years. If you make many short trips in the car, though, the battery life can be significantly shortened. Therefore, a good idea is to try to do fewer, longer trips with the car to maximize battery life. This also provides other benefits, including saving fuel and reducing engine wear.
By following these easy steps, making a battery last for many years is simple and provides ease of mind.