Traffic Woking
M4 Eastbound - Bridge or Barrier Repairs
×
M4 Westbound - Multiple Vehicle Accident
×
M4 Eastbound - Broken Down Vehicle
×
M4 Eastbound - Broken Down Vehicle
×
M4 Eastbound - Object on the Road
×
A404 Southbound - Congestion
×
M4 Eastbound - Bridge or Barrier Repairs
×
M4 Eastbound - Other Unplanned
×
M4 Westbound - Congestion
×
M25 Southbound - Bridge or Barrier Repairs
×
M3 Eastbound - Resurfacing
×
M25 Eastbound - Resurfacing
×
M23 Northbound - Congestion
×
M25 Eastbound - Resurfacing
×
A3 Northbound - Congestion
×
M23 Northbound - Congestion
×
Alexandra Road All Directions - Lampton Road (Both Direct
×
Grove End Road All Directions - Wellington Road (Northbou
×
Kennington Oval All Directions - Harleyford Road junction
×
The Camberley Theatre All Directions - Major Event
×
Croydon High School All Directions - Major Event
×
Western Avenue All Directions - Western Avenue (Eastbound
×
Park Crescent All Directions - Marylebone Road (All Dire
×
Fairoak Lane All Directions - Leatherhead Road (Northbo
×
Cock Lane All Directions - Giltspur Street (All Dire
×
Tilehurst Methodist Church All Direction - Major Event
×
Long Road All Directions - Clapham Common North Side
×
The Forest School All Directions - Major Event
×
The Barley Room All Directions - Major Event
×
LA Fitness All Directions - Major Event
×
Blackfriars Underpass West Bound - Blackfriars Underpass (We
×
Marylebone Flyover All Directions - Marylebone Road (Eastbou
×
Knightsbridge All Directions - Knightsbridge (Westbound)
×
The Pod Bar All Directions - Major Event
×
Snakes & Ladders All Directions - Major Event
×
Bolingbroke Grove All Directions - Nightingale Lane (Both Di
×
Nurse Close All Directions - Watling Avenue (All Direc
×
Cool Oak Lane All Directions - Edgware Road West Hendon
×
Goldhurst Terrace All Directions - Finchley Road junction wi
×
Regent Street All Directions - Hanover Street (Both Dire
×
The Harlington Centre All Directions - Major Event
×
Fairmead All Directions - Tolworth Rise North (Nort
×
Grotto Road All Directions - Cross Deep (All Direction
×
Power Road All Directions - Gunnersbury Avenue (North
×
Purley Downs Road All Directions - Sanderstead Hill (Both Di
×
Ambrosden Avenue All Directions - Victoria Street (Westbou
×
Marble Arch All Directions - Oxford Street (Eastbound)
×
Western Avenue All Directions - Swakeleys Roundabout - Th
×
The Stanley Room All Directions - Major Event
×
Guildford College All Directions - Major Event
×
Frieth Village Hall All Directions - Major Event
×
Harrington Square All Directions - Hampstead Road junction w
×
Stainer Street All Directions - Road closed for telecoms
×
London Bridge Experience All Directions - Major Event
×
Bread Street All Directions - Ludgate Circus (All Direc
×
Grosvenor Road All Directions - High Street (All Directio
×
Brewer Street All Directions - Wardour Street (Both Dire
×
Wendover Road All Directions - High Street Harlesden (Al
×
Bressenden Place All Directions - Victoria Street (Westboun
×
Kensington High Street All Directions - Warwick Road (Northbound)
×
St Mary's Anglican Church All Directions - Major Event
×
Wilfrid Noyce Community Centre All Direc - Major Event
×
Page Street All Directions - Marsham Street (All Direc
×
Battersea Evolution All Directions - Major Event
×
Fenchurch Street All Directions - Gracechurch Street (Both
×
Ryecotes Mead All Directions - Dulwich Common (Both Dire
×
North Hyde Road All Directions - The Parkway (Northbound)
×
Edgware Road All Directions - Praed Street (northbound)
×
Western Avenue East Bound - Western Avenue (Eastbound
×
Larkbere Road All Directions - Sydenham Road (Both Direc
×
Wheatlands All Directions - Heston Road (All Directio
×
Tomlinscote School All Directions - Major Event
×
King's Road All Directions - Lane closure to facilitat
×
Bedford Hill All Directions - Balham Station Road (Both
×
East Poultry Avenue All Directions - Charterhouse Street (Both
×
Rectory Road All Directions - Horn Lane (All Directions
×
Gliddon Road All Directions - Talgarth Road (Westbound)
×
Lingham Street All Directions - Clapham Road (Both Direct
×
Upper Richmond Road All Directions - West Hill (Westbound) at
×
Argyle Street All Directions - Euston Road (Westbound) a
×
Old Bond Street All Directions - A4 Piccadilly (Both Direc
×
Omega Place All Directions - Caledonian Road (Southbou
×
Drury Crescent All Directions - Purley Way (Northbound) b
×
Weybridge Methodist Church All Direction - Major Event
×
Dorking United Reformed Church All Direc - Major Event
×
St Pauls Parish Rooms All Directions - Major Event
×
St John's Road All Directions - Lavender Hill (All Direct
×
Battersea Bridge Road All Directions - Battersea Park Road (East
×
Spring Street All Directions - Praed Street (All Directi
×
Preston Road All Directions - Forty Avenue (All Directi
×
Cranley Gardens All Directions - Cranley Gardens junction
×
Cumberland Road All Directions - All lanes reopened.
×
Clapham Common All Directions - The Avenue (Southbound) a
×
Palace Street All Directions - Buckingham Palace Road (A
×
Cambridge Road All Directions - High Street (Both Directi
×
A215 All Directions - Norwood Road (Southbound)
×
Shaftesbury Avenue All Directions - High Holborn (All Directi
×
Tottenham Court Road All Directions - Goodge Street at the junc
×
Trojan Way All Directions - Purley Way (Northbound) b
×

Except where otherwise noted, content and photographs on this site are licensed under a Creative Commons Attribution 3.0 License.
Owned, operated and copyright CliqTo Ltd 2014. Registered company number 7575287.
Close this box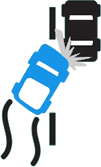 Traffic alerts direct to your inbox
Get customised traffic updates direct to your email inbox with our brand new free service.
Avoid the traffic jams and accidents by being informed by email immediately an incident has been reported:

Set up custom alerts