Nave Island traffic news and reports
The following traffic incidents and roadworks are currently being reported within 25 miles of Nave Island:
Text TRAFFIC to 68899 for live traffic news

Traffic Conditions by SMS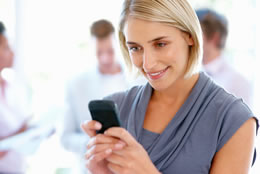 Get the latest traffic and travel information and conditions by mobile phone to ensure you're one step ahead of the traffic on the . It's quick and easy.

Simply text TRAFFIC plus the postcode, city or road/motorway to 68899.
EXAMPLE:



TO:
TRAFFIC M25
TRAFFIC BIRMINGHAM
TRAFFIC BS11AA
68899
Texts cost £1 plus your standard network SMS charge.
More Information
Local Petrol Stations

The above petrol and fuel prices can be found at petrol stations in the Nave Island area, and include unleaded, diesel, super and LPG fuel prices.
Regional Weather Forecast
Tomorrow's weather (Sunday) in Paisley will see black low cloud with a maximum daytime temperature of 48°f and a night time temperature of 35°f (8°c/1°c). Wind will be coming in from the WSW, reaching 20mph.
Tomorrow (Monday) will see sunny intervals , with wind reaching 6 miles per hour from the SW. Daytime temperatures will reach 50°f, and during the night the temperature will drop to around 34°f (10°c/1°c).
Wind from the SSW will reach 5 mph in Paisley on Tuesday, with sunny in the area. Temperatures during the day will reach 54°f, and 34°f overnight (12°c/1°c).
Wednesday's weather will be sunny in Paisley, with daytime temperatures reaching a maximum of 56°f, and night-time temperatures reaching a low of 56°f (13°c/2°c).
Paisley
9 MAR


MAX 48° (8°c)
MIN 35° (1°c)
WIND 20mph (WSW)

10 MAR


MAX 50° (10°c)
MIN 34° (1°c)
WIND 6mph (SW)

11 MAR


MAX 54° (12°c)
MIN 34° (1°c)
WIND 5mph (SSW)

12 MAR


MAX 56° (13°c)
MIN 36° (2°c)
WIND 6mph (S)
Local Radio Stations
Server object
error 'ASP 0228 : 80004005'
Server.Execute Error
/inc/maincontentmapcity.asp, line 89
The call to Server.Execute failed while loading the page.