Traffic Moffat
Current traffic in Moffat

There are no current incidents in this location.
TODAY
45°
Cloudy With Light Rain
WIND: 6kts, NE
THU
44°
Sunny Intervals
WIND: 6kts, ENE
FRI
50°
Sunny Intervals
WIND: 11kts, E
SAT
50°
Sunny
WIND: 8kts, ESE
SUN
49°
Sunny
WIND: 7kts, S

Except where otherwise noted, content and photographs on this site are licensed under a Creative Commons Attribution 3.0 License.
Owned, operated and copyright CliqTo Ltd 2014. Registered company number 7575287.
Close this box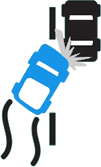 Traffic alerts direct to your inbox
Get customised traffic updates direct to your email inbox with our brand new free service.
Avoid the traffic jams and accidents by being informed by email immediately an incident has been reported:

Set up custom alerts