Traffic Moffat
TODAY
45°
Cloudy With Light Rain
WIND: 23kts, SW
SUN
51°
Light Rain Showers
WIND: 38kts, WNW
MON
42°
Light Rain Showers
WIND: 21kts, NNW
TUE
54°
Cloudy With Heavy Rain
WIND: 35kts, SW
WED
55°
Light Rain Showers
WIND: 40kts, WSW
Current traffic in Moffat

There are no current incidents in this location.
Your Traffic Comments
Traffic in Nearby Villages
Let's Get Social
---
Live Email Traffic Alerts
Get live email alerts whenever there is a traffic incident or roadworks on the roads you travel that may cause congestion or jams.
Sign up for free alerts
---
LEGAL NOTICE
Please remember that it is against the law to use your mobile phone without a hands-free kit whilst driving on the road. If you're caught by the police driving whilst using a hand-held phone you'll get an automatic fixed penalty notice, 3 points on your licence and a fine of £100. A court could also disqualify you from driving.
A Flood Alert is in force for the high tide on 28/11/2015, tidal spray and onshore flooding may occur to roads and some properties along the coast may be affected.
People are warned to stay away from the coast.
Environment Agency officers are on the ground ensuring defences are in good working order, monitoring sea levels and wind directions.
The tide is forecast to peak between 12:30 GMT and 13:30 GMT.
We forecast that the astronomical tide of 4.97m AoDat Silloth will have an additional Surge of 0.7m.High water can beexpected for 2 hours before and after the peak.
For conversion between AoD and local chart or port datums please check your tide tables.Locations likely to be affected are Port Carlisle, Skinburness and Burgh Marshes.
The next two high tides are currently forecast to be above Flood Alert levels.
We will update this Alert with further information in due course.
29.28 miles from Moffat.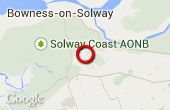 Except where otherwise noted, content and photographs on this site are licensed under a Creative Commons Attribution 3.0 License.
Owned, operated and copyright CliqTo Ltd 2015. Registered company number 7575287.