Dundee traffic news and reports
The following traffic incidents and roadworks are currently being reported within 25 miles of Dundee:
Text TRAFFIC to 68899 for live traffic news

Traffic Conditions by SMS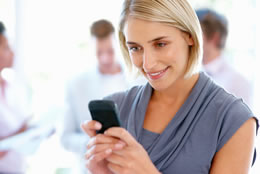 Get the latest traffic and travel information and conditions by mobile phone to ensure you're one step ahead of the traffic on the . It's quick and easy.

Simply text TRAFFIC plus the postcode, city or road/motorway to 68899.
EXAMPLE:



TO:
TRAFFIC M25
TRAFFIC BIRMINGHAM
TRAFFIC BS11AA
68899
Texts cost £1 plus your standard network SMS charge.
More Information
Local Petrol Stations

The above petrol and fuel prices can be found at petrol stations in the Dundee area, and include unleaded, diesel, super and LPG fuel prices.
Regional Weather Forecast
Tomorrow's weather (Monday) in Perth will see sunny with a maximum daytime temperature of 47°f and a night time temperature of 31°f (8°c/-1°c). Wind will be coming in from the WSW, reaching 7mph.
Tomorrow (Tuesday) will see sunny , with wind reaching 5 miles per hour from the SSW. Daytime temperatures will reach 52°f, and during the night the temperature will drop to around 31°f (11°c/-1°c).
Wind from the SW will reach 7 mph in Perth on Wednesday, with sunny in the area. Temperatures during the day will reach 55°f, and 31°f overnight (12°c/1°c).
Thursday's weather will be sunny intervals in Perth, with daytime temperatures reaching a maximum of 56°f, and night-time temperatures reaching a low of 56°f (13°c/2°c).
Perth
10 MAR


MAX 47° (8°c)
MIN 31° (-1°c)
WIND 7mph (WSW)

11 MAR


MAX 52° (11°c)
MIN 31° (-1°c)
WIND 5mph (SSW)

12 MAR


MAX 55° (12°c)
MIN 35° (1°c)
WIND 7mph (SW)

13 MAR


MAX 56° (13°c)
MIN 36° (2°c)
WIND 7mph (WSW)
Local Radio Stations

The following radio stations may broadcast traffic and travel bulletins for the Dundee area. Use the 'Traffic' function on your RDS radio (marked TA, TP, TI or Traffic) and you will be automatically switched to travel and traffic conditions.
Local Police

Breakdown Recovery
Garages & MOT Testing Stations

Helpful Products
Breakdown Recovery
If you've broken down or had an accident on the then you may need to call out a breakdown recovery service for roadside assistance. Use our service to help find the best deals from the top providers, including The AA, The RAC and Green Flag and others.
Road Maps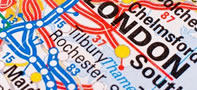 Comprehensive Ordnance Survey road and motorway maps that cover every part of England, Scotland and Wales, including picnic areas, viewpoints and places of interest for motorists. Keep one in your car when travelling - you never know when you'll need it.
Accident Management
Involved in a road or motorway traffic accident on the ? It's a stressful experience, but with help and advice from a friendly legal team of experts, you can get a replacement car immediately, make an injury and compensation claim and more at no cost to you.

Except where otherwise noted, content and photographs on this site are licensed under a Creative Commons Attribution 3.0 License.
Owned, operated and copyright CliqTo Ltd 2014. Registered company number 7575287.
Close this box
Just a mo!

I'd really appreciate it if you could just take one second to 'Like' Traffic Update.

It makes our team feel warm and fuzzy inside when people like what we're doing.

Thanks in anticipation!
| | | |
| --- | --- | --- |
| SEND TRAFFIC DUNDEE TO 68899 FOR TRAFFIC UPDATES TO YOUR MOBILE | Texts cost £1 per SMS plus standard network charges. You will only be sent one SMS. This is not a subscription service. Full details | CLOSE |