Traffic Bexhill
MAP
LIST
FULL SCREEN
PAUSE TIMER
LIVE CAMS
LOAD TRAFFIC HERE
Current traffic in Bexhill

There are no current incidents in this location.
Roadworks
See map above for the full list of roadworks.
TODAY
48°
Sunny
WIND: 8kts, N
TUE
48°
Light Rain Showers
WIND: 10kts, ENE
WED
53°
Cloudy With Light Rain
WIND: 7kts, E
THU
56°
Light Rain Showers
WIND: 13kts, SSW
FRI
55°
Sunny
WIND: 11kts, SE

Except where otherwise noted, content and photographs on this site are licensed under a Creative Commons Attribution 3.0 License.
Owned, operated and copyright CliqTo Ltd 2014. Registered company number 7575287.
Close this box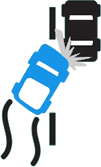 Traffic alerts direct to your inbox
Get customised traffic updates direct to your email inbox with our brand new free service.
Avoid the traffic jams and accidents by being informed by email immediately an incident has been reported:

Set up custom alerts