Live traffic news for the A1M
A1M Traffic
12
am

1
am

2
am

3
am

4
am

5
am

6
am

7
am

8
am

9
am

10
am

11
am

12
pm

1
pm

2
pm

3
pm

4
pm

5
pm

6
pm

7
pm

8
pm

9
pm

10
pm

11
pm
Average speeds are from the Highways Agency network journey time and traffic flow data May 2014.
---

Please don't drink and drive - it's not worth the risk. Alcohol seriously affects your ability to drive safely. You can end up in court, jailed, and fined up to £5,000 plus a 12-month ban from driving and a criminal record.
M6

696 accidents

M1

665

M25

656

M4

534

M5

248

Except where otherwise noted, content and photographs on this site are licensed under a Creative Commons Attribution 3.0 License.
Owned, operated and copyright CliqTo Ltd 2014. Registered company number 7575287.
Close this box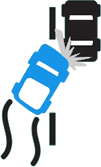 Traffic alerts direct to your inbox
Get customised traffic updates direct to your email inbox with our brand new free service.
Avoid the traffic jams and accidents by being informed by email immediately an incident has been reported:

Set up custom alerts