Wind Hotspots UK-Wide
MAP
LIST
FULL SCREEN
PAUSE TIMER
LIVE CAMS
LOAD TRAFFIC HERE
Clapham Common All Directions - The Avenue (Southbound) a
×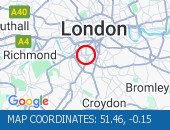 The Avenue (Southbound) at the
The Avenue (Southbound) at the junction of Windmill Drive - Lane one restrictions with single alternate lane traffic controlled by STOP / GO boards for BT works. Traffic is flowing well in the area.
Location: Clapham Common, 0.86m W of
Balham
,
Greater London
Street View
Clapham Common camera (Streetview):
Regional Weather
Don't get stuck in traffic when you're out and about. Use our SMS service to get the latest traffic conditions instantly to your mobile phone.
Current winds

There are no current incidents in this location.
TODAY
Microsoft VBScript runtime
error '800a0009'
Subscript out of range: '0'
/inc/maincontentnewmap.asp, line 720